In stock
96 Volt 200 Amp Hour LIFEP04 Lithium Battery | 102.4V | 4 x 50Ah | Free 16A Charger
$14,500.00
102.V Volt 200 Amp Hour Bundle
-Includes (4) 50A Batteries + (1) 16A Charger
-102.4 Volt Actual Voltage for 96 Volt Systems
-200 Amp Hour Total Capacity @ 102.4V
-Low / High Temp Shutdown Protection
-RS485 PC Connectivity to Smart BMS
-Heavy Duty Screw In Terminals
-Inline Protection Breaker
-Free Cables Included
-100% Secure Checkout
-Free Shipping to Commercial Address in USA
-Ship to Hawaii, Puerto Rico, Jamaica or Caribbean for just $499!
Description
96 Volt 200 Amp Hour Battery System consisting of FOUR x 96 Volt / 50 Amp Hour Lithium LIFEP04 Batteries, Free 16 Amp Charger Included for 102.4V LiFeP04 Batteries, New and Improved Design, Each battery has it's own Smart BMS with PC Connectivity, 102.4 Volt Actual for 96 Volt Applications, Operating Voltage Range is 75V-109.5Vdc, 100A Continuous Discharge (2C), Each 50Ah battery has its own Smart Battery Management System (Smart BMS) with PC Connectivity and temperature protection that physically stops charge / discharge when temperatures are our of acceptable range, (1) communication cable and (1) red + (1) black connection cable (3 cables total) is included with each battery, Weight (approx.) 101 lbs each depending on final options, Black or White Standard Colors, Each battery's metal case dimensions are 620mm (L) x 300(W) x 270(H) , Imported, Stock Image Shown, Please allow 60 days for delivery. Need it Faster? Check out Batteries with EXPRESS SHIPPING
---
DOWNLOADS
---
BATTERY FEATURES
Low Temp and High Temp Shutdown Protection
SMART BMS with PC Connectivity
---
BENEFITS OF LITHIUM
There is no question lithium is the superior battery technology for any application. They are lighter, take less space and last longer. While the up-front cost is higher than Gel, AGM or Lead Acid the overall cost of ownership is lower over time because you will never have to replace your lithium battery, and will not require maintenance. This will be the last battery you have to buy!
---
BATTERY FEATURES
Low Temp and High Temp Shutdown Protection
SMART BMS with Communication via RS485
Safe to Connect Up to 8 Batteries in Parallel
Rugged Front Mount Screw in Terminals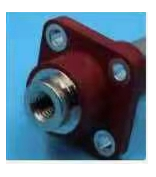 96 Volt 200 Amp Hour LIFEP04 Lithium Battery | 102.4V | 4 x 50Ah | Free 16A Charger
$14,500.00
Add to cart