In stock
Heated 24 Volt 300 Amp Hour LIFEP04 Lithium Battery | Cold Weather Applications | 25.6V
$3,599.00
FOR COLD WEATHER APPLICATIONS
//Heating Element in Metal Case
//SMART BMS With PC Connectivity
//Leading Brand Lithium Battery since 2018
//Fast & 100 Secure Checkout
//3% Price Match Guarantee
Description
24 Volt 300 Amp Hour LIFEP04 Lithium Battery WITH HEATED METAL CASE, constructed using 3.2V LIFEP04 Lithium Cells, 25.6V Actual Voltage, Safe for use in parallel for higher capacity systems, Each battery has a true 300 Amp Hour Capacity, 150A Continuous Discharge (each battery), Each battery has the most updated SMART BMS System with Automatic Heating Function and PC Connectivity via RS485 Port (Cable included),  The standard metal case has dimensions of 550mm (L) x 330mm (W) x 230mm (H) , Weight 100 – 110 lbs each depending on options, Black or White Standard Colors, Imported, Stock Image Shown could vary by application, custom cases available for any application. Please allow 60 Days for Delivery on Heated Batteries.
---
HEATING FUNCTION
These Lithium Batteries are equipped with an optional intelligent internal heater module in the metal case. This heating function will automatically activate when ambient temperature of the battery reaches freezing or sub-freezing = 0°C or 32°F, ensuring the battery' environment stays warm enough for safe charging. The Heating Module draws just 35 Watts with a working voltage range of 8.8V to 15V and working current of 3 Amp to 5 Amp. When the batteries detects that the ambient temperature is lower than 0°C/32°F, then BMS will turn on the heating function if BMS of the battery detects power supply from Charger/Solar/Generator. If no charge source is detected, the heater module stays off. When the battery temperature gets to 10°C/50°F, the heating function will turn off and the battery can be recharged normally.
---
PROGRAM DOWNLOAD: specializedpower.net/batteries/smart-bms-tools.zip
Steps to Connect:
1. Plug the USB to laptop, there will be operation instruction to download a drive on the PC or Laptop.
2. Install the software package (zip file) "pBMStools" on the laptop. You can download it below (zip file) or It will be sent via email.
3. Unzip it and run the application "PbmsTools V2.5FN"
4. Turn the battery on, plug another side of the communication box to the battery
5. Check the data from the software box and you will view the charge/discharge/temp information.
TO ADJUST HEATING TEMPERATURES
---
---
SAVE MONEY ON THE MOST PROVEN 24V LITHIUM BATTERY!  
-The best 24 Volt Lithium Battery on the Market!
-Our 24V lithium battery is the most proven battery on the market for home, RV, camper and marine use!
-We have reviews on our 24V Batteries starting in 2019 with updates over the years, check it out
https://diysolarforum.com/threads/review-pacific-sun-systems-specializedpower-24v-200ah-lifepo4.2846/
Was your lithium battery dealer present in 2019? Trust #SPECIALIZED for the most proven lithium battery on the market!
24V 300Ah LifeP04 Lithium Battery System, 2 case choices! Only $2600
3 x 100Ah in Black ABS Case, 24V / 300Ah
1 x 300Ah in Black Metal Case, 24V / 300Ah
Our 24V 200Ah Best Compares To:
Chargex® CX24300 $6499
AimsPower LFP24V300A $4999
24V 400Ah LifeP04 Lithium Battery System, Only $3400
Our 24V 400Ah Best Compares To:
(2) Signature EG4-LL $3500
(1) Inverer Store 24V400Ah $4999
24V 600Ah LifeP04 Lithium Battery System, 2 case choices! Only $5100
1 x 600Ah in Metal Case, 24V / 600Ah
6 x 100Ah in Black ABS Case, 24V / 600Ah
Our 24V 600Ah Best Compares To:
(2) x Chargex® CX24300 $13000
(2) x AimsPower LFP24V300A $9999
---
[CUSTOM BATTERY EXPERTS]
We SPECIALIZE in custom battery case designs for any application. You can also choose Discharge Current (up to 2C) and Charge Current, terminal size, style and location.    We will maximize your space and offer a complimentary sketch with final dimensional drawing to confirm after order is placed, before production begins. Let's discuss your project or application. Email sales@specializedpower.net for a free consultation with the top custom Sales Engineer in the lithium battery industry with over 13 years experience.
Download Our Custom Build Questionnaire Here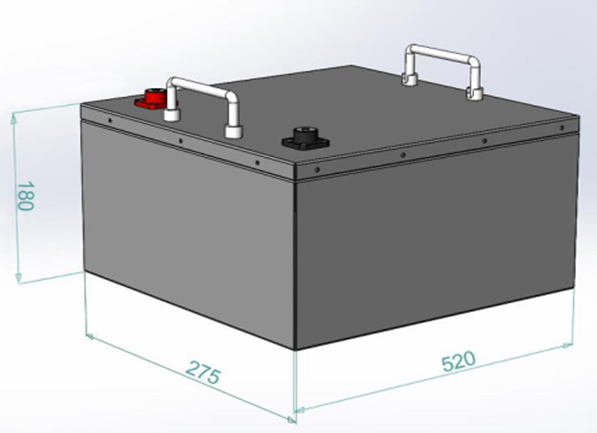 ---
[BETTER PARTS & ACCESSORIES]
Low Temp and High Temp Shutdown Protection
SMART BMS with Communication via RS485
Rugged Front Mount Screw in Terminals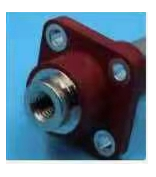 ---
[TOP NAME-BRAND CELLS]
The components matter; we use bankable brands with warranty that can be honored anywhere in the world that you can really count on many years ahead. Beware of competitors using generic components that give long term warranties that are still unproven. Count on SPECIALIZED batteries with CATL, EVE and CALB cells inside. Depending on the battery we use BYD or Pace brand BMS,   These top brands carry UL Certificates and their own warranty from the manufacturer.
---
[SUPERIOR BMS]
The Smart BMS in all Specialized Power Batteries offers easy PC Connectivity (cable and program included) for troubleshooting and monitoring. Our Smart BMS will Plug & Play with top brand inverters such as Growatt, GoodWE, Schneider, SMA and Sol-Ark. The BMS Protects from Over-Charging, Over-Discharging, Overload, Short-Circuit, General Overload and Low/High Temperature Protection. If there is any problem with your battery its easy to connect and find the EXACT cell causing an issue making Specialized Batteries easy to service. The BMS PROGRAM shows Battery capacity, Battery Voltage, Battery current (Amps), Battery State of Charge (SOC), Battery state of Health (SOH), Battery Status, Individual Cell Voltage, Temperature and Battery Cycles. Our batteries have the most improvements over time in both form and function.
Our batteries are the perfect building blocks for any system, fewer batteries mean fewer connections with less efficiency loss and fewer potential fail points. Our battery solutions have the most improvements over time and are much better than stacking a bunch of smaller batteries and trying to keep all those BMS in sync! We have have verifiable reviews since 2019, It's a no brainer; trust the original.

---
[SECURE CHECKOUT]
Checkout now using our HTTPS cart via paypal for a fully guaranteed and secure transaction. This is the safest way to buy anything online. We also accept BTC, Company Checks and Wire Transfer for Business Customers.
---
[LOW PRICE GUARANTEE]
Specialized Power will beat any US Seller price on comparable 15kW, 30kWh and 60kWh lithium battery systems
The Decision is Easy! We have The Right Battery at The Right Price. SPECIALIZED for your application.
Email: sales@specializedpower.net
Text: 855-543-3704
---
[BENEFITS OF LITHIUM]
Lithium batteries offer stable performance with superior life cycles when compared to Lead Acid, AGM or Gel batteries, Lithium batteries are only 3 times the cost of AGM batteries but offer nearly 10 times the life cycles and require zero maintenance. Specialized Power System Batteries are the Best LIFEP04 Lithium Batteries in the world at the lowest price possible. Constructed using top quality 3.2V Prizmatic Lithium Cells. All of our batteries are guaranteed to be constructed with superior quality.
This Battery is Compatible with 24 Volt Inverters, such as:
Outback FXR2524A, Outback FXR2024E, Outback VFXR3524A, Outback VFXR3024E, Outback FX2524MT, Outback FX2024EMT, Outback VVFX3524M, Outback VFX3024EM, Outback OBX-IC2024S, Outback OBXG-IC2524P, Outback OBX-IC3524P, Outback OBX-IC2024P, Magnum 24NP36, Magnum 24NP24, Magnum MSH4024M, Magnum MS4124PE, Magnum MS4024, Magnum MS4024-G,Magnum MS4024-U,Magnum MS2024, Magnum MM1324E, Schneider SW 524 120/240 – 865-2524, Victron EasySolar 24/1600/40, Victron Eco Multi 24/3000/70, Victron Quattro 24/5000/120, Victron MultiPlus Inverter/Charger 24/500/10, Victron MultiPlus Inverter/Charger 24/800/16, Victron MultiPlus Inverter/Charger 24/1200/25, Victron MultiPlus Inverter/Charger 24/1600/40, Victron MultiPlus Inverter/Charger 24/2000/50, Victron MultiPlus Inverter/Charger 24/3000/70
Heated 24 Volt 300 Amp Hour LIFEP04 Lithium Battery | Cold Weather Applications | 25.6V
$3,599.00
Add to cart