---
BATTERY QUICK START GUIDE AND PRECAUTIONS
Please read this carefully before use.
When the battery is in the shutdown or deep sleep state during transportation, press the power button, communicate, or charge the battery with a qualified charger, etc;
After checking that the battery is normal, disconnect all connections and shut down the battery. Then install the battery according to the installation requirements.
Before connecting the battery to the load, connect a safe DC circuit breaker between the battery and the load, and ensure that the circuit breaker is closed before connecting the battery to the load, and do not short circuit or reverse.
Use the charger that meets the requirements, including the highest charging voltage, current, etc., is strictly prohibited to use beyond the specifications.
Please refer to the product specifications for the output current of the battery.
Authorized by non-factory technical personnel, it is strictly forbidden for non-professional personnel to modify battery parameters or disassemble battery shell for maintenance.
This product is NOT waterproof, please take protective measures, damage caused by water is not within the free warranty scope.
Please use the battery in a good environment. Do not put the battery near heat source or fire source.
Damage caused by human factors such as but not limited to; failed trial and error in custom installations, other non-use or mis-operation and force majeure factors (including but not limited to geology, weather, etc.) are not covered by the free warranty. The warranty offers coverage against manufacturing defects in material or workmanship.
Always consult a professional to ensure feasibility, proper system design and installation.
---
POPULAR LINKS 
//51.2V (48V) Battery Manual (new June 2023)
//BMS Program for PC (zip file)
//Warranty and  Quickstart Guide(pdf)
//Battery User Guide (Large Touchscreen Models pre-2022) (pdf)
//Parallel Connection Instructions (pdf)
//Instructions for Battery Display (pdf)
//Battery Going Into Protection Mode / Pre-Charge Inverter's Capacitors 
//Download Battery Build Sheet Questionnaire
//Watts to Amps Calculator (link)
---
---
BATTERY BMS PC CONNECTIVITY
FOR BATTERIES PURCHASED  2022 OR LATER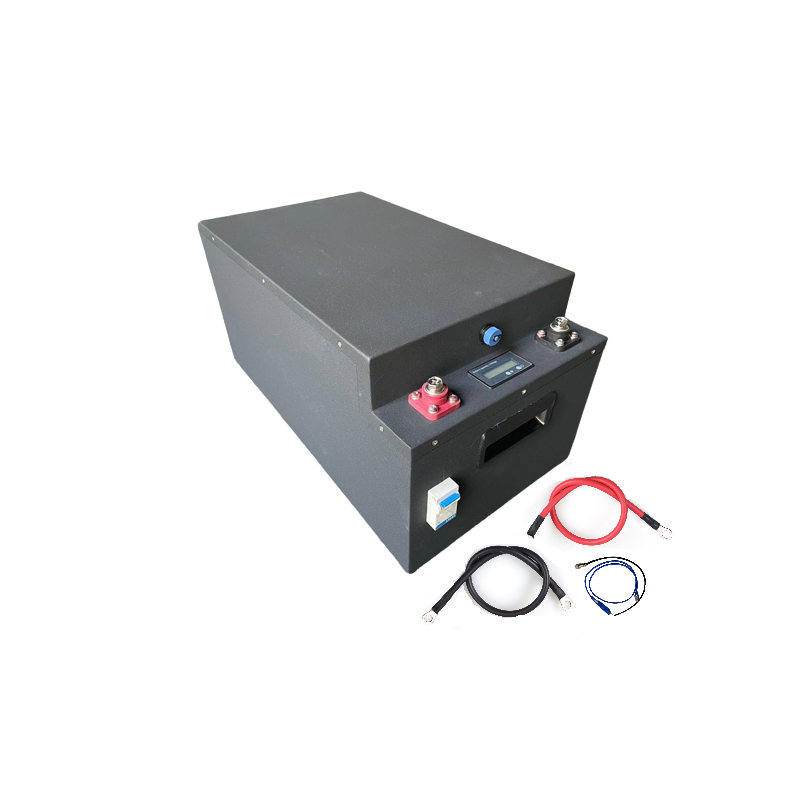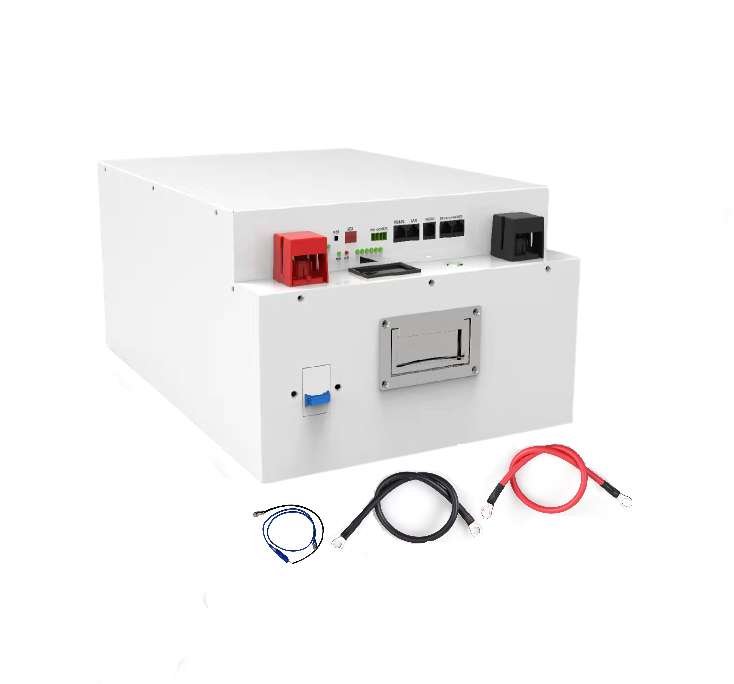 PROGRAM DOWNLOAD: specializedpower.net/batteries/smart-bms-tools.zip
Steps to Connect:
1. Plug the USB to laptop, there will be operation instruction to download a drive on the PC or Laptop.
2. Install the software package (zip file) "pBMStools" on the laptop. You can download it below (zip file) or It will be sent via email.
3. Unzip it and run the application "PbmsTools V2.5FN"
4. Turn the battery on, plug another side of the communication box to the battery
5. Check the data from the software box and you will view the charge/discharge/temp information.
HEATED BATTERY INSTRUCTIONS
//Download Temp Settings Instructions (pdf)
---
FOR BATTERIES PURCHASED BEFORE 2022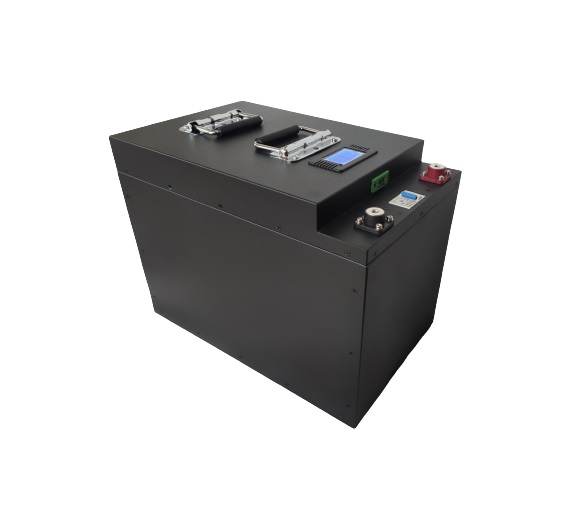 PROGRAM DOWNLOAD: specializedpower.net/batteries/bms-program.zip
INSTRUCTIONS: https://specializedpowersystems.com/batteries/BMS-PC-operation-instructions.pdf
Steps to Connect:
1) scroll to "BATTERY BMS PROGRAM"
2) Install the Program V3.4 (zip file)
http://specializedpower.net/batteries/bms-program.zip
3) Connect your battery to a PC using the communication cable provided. Email sales@speciazliedpower.net if you need to purchase one.
4) Follow these 9 step instructions in the linked pdf.
https://specializedpowersystems.com/batteries/9-step-troubleshooting.pdf
5) Email the exported file to sales@specializedpower.net
---
LITHIUM BATTERY F.A.Q. 
Q: What is your warranty and claims process?
A: There is a link above to our Warranty and Claims Process Warranty and Claims Policy (pdf)
---
Q: How long will it take for delivery?
A: We aim to deliver as quickly as possible. Our goal is 4 weeks or less for batteries that weigh under 140lbs with crate or packing material.  We have Air shipping available please email sales@specializedpower.net for a quote. For batteries over 140lbs delivery time can be 30-60 days depending on the battery model. We find this to be at or above the industry standard, and will strive to shorten the lead time in any way possible.
---
Q: Will I receive regular updates after my order?
A: Yes you will be automatically updated at the email address on file with your order.
---
Q: Do you have 24V, 36V, 48V, 72V or 96V lithium batteries
A: Yes, we can design and build any lithium battery with same standard lead time.
---
Q: How can I be sure I am getting a quality product with quality components?
A: Four Reasons: 1) We have the most sales experience with lithium batteries of any other source. 2) Our manufacturing partners are carefully selected (Quality, Service, Warranty Coverage) and they are the largest battery manufacturers in the world. 3) We only accept Paypal or Credit Card which is the safest way to buy online, ensuring delivery and quality.
---
Q: Do your batteries come with a BMS? 
A: Yes all of our batteries are complete with a Battery Management System. The BMS Functions are: 1. Over charge protection 2. Over discharge protection 3. Over Current protection 4. Short circuit protection 5. Over Heat Indicator (Indicator Only) 6. Balance Cells Function. You might want to consider a battery blanket, some type of heater if you want to operate below the recommended operating temperature range.
---
Q: How does your BMS Low Temperature Function Work, does it physically prohibit charge or just offer a warning? 
A:  The BMS Systems Low Temp Protection will stop charge, this protection system functions as described below:
Charging is prohibited below -3°C, and the charging recovery temperature is prohibited at 5°C,
Discharge is prohibited below -20℃, the discharge recovery temperature is -5℃, the protection delay is 1s, and the recovery delay is instant recovery.
---
Q:  The battery keeps shutting down into protection mode when I connect my inverter system:
A: Under certain conditions, the in-rush current of some inverters can be upwards of 1,000 amperes. This exceeds the limit for short term discharge of many batteries. In this case, a pre-charge circuit that charges the inverter capacitors before shutting the battery breaker is recommended. There are alot of videos and articles regarding this issue on the web.
---
Q:😡 The Program for the BMS is in Chinese! Do you have an English Version of the Program? 
A: The program has several languages, to access the English version follow the following button sequence:  fifth button from the top left, second choice on pulldown. Select "English"

---
Q:   The SOC meter on my 48V battery shows to be 100% when it hits 53.45V.  I don't want to overcharge the battery. What are charging values for the charge controller for my 48V System?
A: According to the characteristics of the lithium iron phosphate cell, the nominal voltage of the 16-string battery is 51.2V. In the charging process, we must set the highest voltage of the charger to 58.4V to fully charge the battery. After the battery is full charge and standing, the stable voltage of the battery is 53.5V±0.5V, and the SOC is 100% at this time. The battery's BMS, will automatically calibrate SOC to 0% after complete discharge and 100% when fully charged. In the process of use, we use the high-precision coulomb statistical method for SOC statistics.  Always remember the display, is just a display. When Installing and Testing, always use the values on your multimeter/voltmeter. In the event that the display is faulty; we will work quickly to address the issue.
---
Q: This morning the power shutoff. The SOC meter says that I had 62% left. I checked the voltage with my multimeter and there was 0V coming out. is there a way to calibrate the meter?
A: Transportation of a new battery can take 10 to 40 days. The power consumed by BMS and display during this time cannot be counted into SOC, So it is necessary to fully charge and discharge once during normal use so that BMS can automatically calibrate SOC. Do not be alarmed if your SOC display shows an inaccurate reading, and contact your sales or support representative if you need help resetting or recharging.
---
Q: What is C-Rate for charging? Is this battery pack 0.5C? or 1C? 
A: We offer a wide variety of charge and discharge settings and options. Please refer to the data sheet for the battery or contact your sales or support representative at sales@speciazlizedpower.net
---
Q: What if my lithium battery won't take a charge and won't come out of "sleep mode"?
A: it's likely that your charge source needs to detect "some" voltage in order to work. In this case you need to manually charge each battery sperately (not connected in parallel or series) to get the battery showing "some" voltage. Always use a voltmeter tool to test the voltage as the displays are just-that, a display, and the displays are often resettable if they are not calibrated due to protection mode or other error. Below are a few 3rd party videos to help you solve this issue.
---
OPERATING TEMPERATURE
Lithium performs better in (reasonably) warmer temperatures within the operating temperature range.  Please email sales@specializedpowersystems.com to inquire within. Please Note: It is important to monitor temperatures with your LIFEP04 battery. For cold temperature applications  there are heating options to consider if needed.
HEATED BATTERY INSTRUCTIONS
//Download Temp Settings Instructions (pdf)
TEMPERATURE RANGE
For Charging: 0°C~45°C
For Discharge: -10°C~60°C
Storage Temp:-5°C~35°C
Recommended Storage Humidity: =75% RH
CHARGE SETTINGS AND PARAMETERS 
PLEASE NOTE: Different brand inverters and chargers could operate with variations (ex: Efficiency losses, quirks or proven settings). These parameters below are merely SUGGESTIONS. The battery will likely NOT be the reason for any system shutdowns. Please always consult with your inverter or charger manufacturer to see if they have suggestions on compatibility with lithium batteries. You can also do a quick web search to find many others using lithium with your equipment. Your inverter or charger manufacturer will likely have software updates, equipment suggestions and/or proven parameter settings that they will share with you. ALWAYS CONSULT A PROFESSIONAL INSTALLER. 
48 VOLT BATTERIES
MAX charge voltage:58.4V
Float voltage: 55V
Absorb voltage :58.4V
Min / Max volts 40V/58.4
# Minimum soc:  0%(suggest 20%)
# Maximum soc:  100%(suggest 90-100%)
# Lbco time delay: immediately
# Hbco time delay: immediately
# Low battery restart : 46.4V
# High battery restart : 54.4V
24 VOLT BATTERIES
Max charging: 29.2V
Float voltage: 27.6V
Absorb voltage:29.2V
Min / Max volts: 20V/29.2
# Minimum soc:  0%(suggest 20%)
# Maximum soc:  100%(suggest 90-100%)
# Rebulk voltage:  29.2
# Lbco time delay: immediately
# Hbco time delay: immediately
# Low battery restart : 23.2
# High battery restart : 27.2
12 VOLT BATTERIES
Max charging is 14.6V
Float voltage is 14V
# Minimum soc: 0%(suggest 20%)
# Maximum soc:  100%(suggest 90-100%)
# Rebulk voltage: 14.6
# Lbco time delay: immediately
# Hbco time delay: immediately
# Low battery restart : 11.6
# High battery restart : 13.6
STATE OF CHARGE (SOC) CURVE FOR 12 VOLT LIFEP04
---
SPECIFIC INVERTER & CHARGER SETTINGS
If you would like to share the settings from your system's inverter or charger, please email: sales@specializedpowersystems.com
//Outback Power Connection Guide 
OTHER CUSTOMER'S APPLICATIONS & TIP
 MARINE APPLICATION: Customer has a 24 volt battery system on his yacht. His 24V 800Ah lithium ion battery bank is charged by four sources;  1. Magnum Charger   2. 24  volt Balmar engine  alternator  3.  wind   and  4.  solar connected through charge controller.  This customer found on  irregular intervals  that the 24  volt Balmar  alternator  would  hit  voltage  spikes >32  volts.  This was causing the battery's BMS to go into protection mode and shut down. These voltage  spikes also  affected other  gear on my 24 volt network.  This customer  discovered and "Open Circuit Protection Device" offered by Sterling  Power which costs around $50.  This  safely  shuts  down  the alternator  preventing  the voltage spikes, and since then the battery system is working perfectly. To browse the Open Circuit Protection device and other products by Sterling, CLICK HERE.
SOLAR F.A.Q.
Q: Do You Offer Installation?
A: Yes we offer installation by licensed and insured installers, in California only at this time.
Q: Do You Offer DIY Kits Still?
A: Yes we offer complete kits and specialize in battery based systems.
Q: I found a comparable solar product cheaper, can you beat the price?
A: Yes we can beat any competitor on similar products by 3%.
---
---
PLEASE NOTE:
The Buyer is responsible for learning the laws in their location regarding the operation of generators (or anything) in their location. We can sell any generator to any customer, how and where you use it could be subject to laws and codes in your location.  All generators are sold by Specialized Power Systems are for stationary, export or off road use unless otherwise noted.  If you need a Tier 4 Generator, you can browse available models HERE.
NOTES, TERMS & CONDITIONS FOR NEW GENERATOR SALES:
**All Taxes, Tariffs and Fees included (No Additional Costs).
**All generators are sold for stationary, export or off road use unless noted or requested by customer.
**Buyer is responsible for learning the laws for operating (of anything, including generators) in their location.
**Sales Tax is only required for Direct Sales paid to Specialized Power Systems
**Payment for Brokered Sales are made to the OEM Direct via PayPal or Wire Transfer
Q: What is the generator's engine and other specs?
A: The data sheet is usually shown in the product images or linked in the description. If you need specs for a specific generator please email sales@specializedpowersystems.com
Q: How many AMPS is the generator?
A: The Formula to determine that is "amps = watts / volts"
Q: Do you have any generators available today in-stock?
A: Yes, only used units, mostly non-EPA, 200kw and larger.
Q: What is minimum deposit needed to start my order?
A: 50%
Q: I have never ordered equipment this way, is this safe?
A: Paypal is safer than paying cash or COD, they have a dispute medium, and they are buyer-favored. This is the safest way to order anything online!
Q: Do I need EPA Certificate?
A: Please check with your local laws and codes. Normally in the USA you will need an EPA certificate but there are exceptions.
Q: Do you sell Automatic Transfer Switches?
A: Yes, Please email sales@specializedpowersystems.com for a quote on an ATS.
Q: Can you deliver to my door?
A: Yes, we can assist with all phases of the shipping process to meet your needs.
HELPFUL GENERATOR LINKS
//ALTERNATOR WIRING DIAGRAM (LOW VOLTAGE)
//YANGDONG 490 PARTS CATALOG
//GENERATOR USERS MANUAL (PDF)
//AVR ADJUSTMENT (PDF)
//DEEPSEA DSE 3110 MANUAL (PDF)
//DEEPSEA DSE 6110 MANUAL (PDF)
//DEEPSEA DSE 7320 MANUAL (PDF)
//SMARTGEN 6120 MANUAL (PDF)
//SMARTGEN HGM 400 SERIES MANUAL (PDF)
Cable Sizing Diagram

OPERATING PROCEDURTE PLACARD / STICKER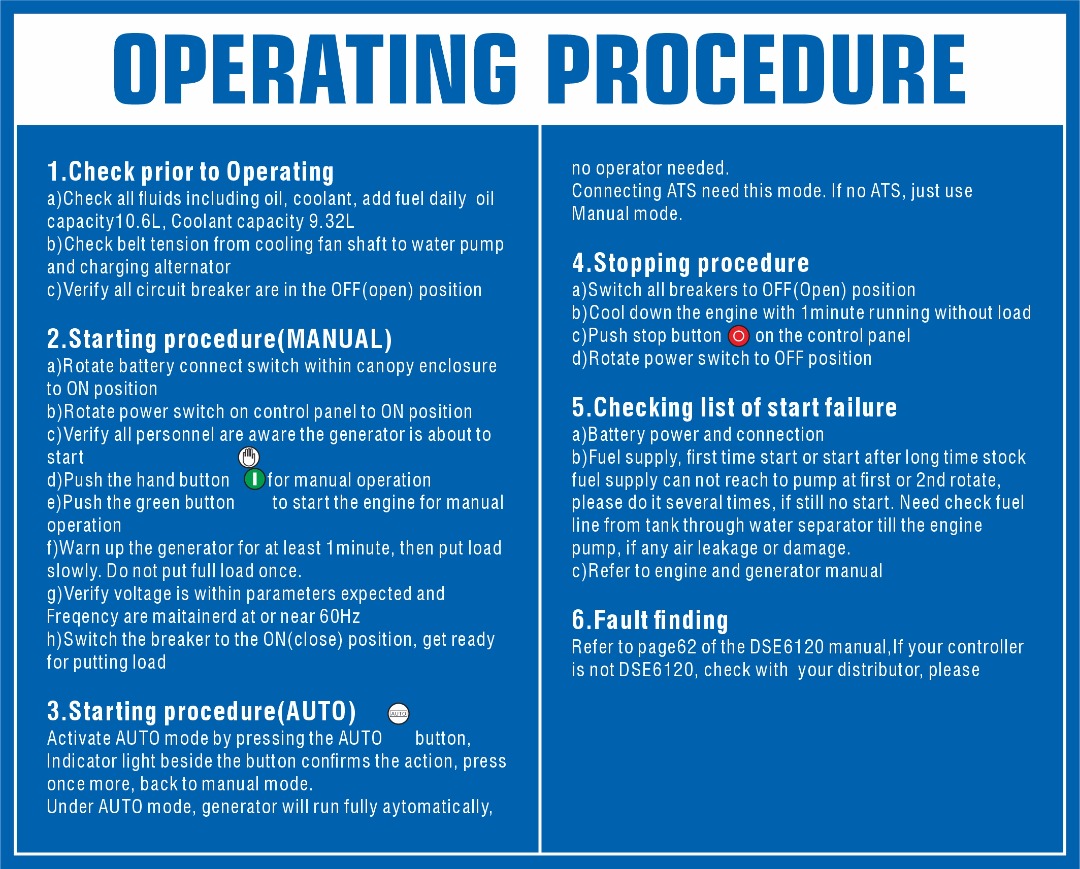 Oil Viscosity Chart

OTHER
Q: Are you rated with the BBB?
A: We are not accredited and don't pay for membership, at this time but we do have an A+ Rating with the BBB based on how we handled the only complaint they have record of.
---
---
---
REVIEWS 
12/19/2019 Part I "Seems Like a Good Deal"
12/30/2019 Final Review "Review After Delivery"
---
CUSTOMER PHOTOS
For more customer photos visit us at Instagram.com/lifep04
Standard Metal Case, 51.2 Volt (48V) 600 Amp Hour (30kWh) in Canada
---
Rack Mount Case, 51.2 Volt (48V) 600 Amp Hour (30kWh) in Hawaii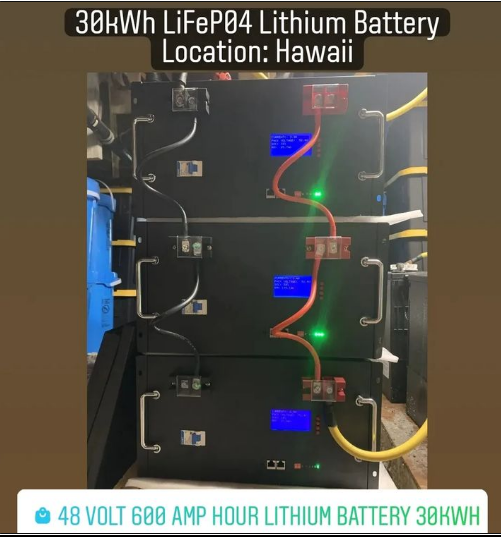 ---
Standard Metal Case, 51.2 Volt (48V) 600 Amp Hour (30kWh) in US Virgin Islands
---
Wall Mount Case, 51.2 Volt (48V) 400 Amp Hour (20kWh)