In stock
CLEARANCE! 12 Volt 400 Amp Hour Lithium LIFEP04 Battery
$2,750.00
ONE AT THIS PROMO PRICE! SHIPS TODAY! LOCAL PICKUP WELCOMED!
Description
ONE AT THIS PROMO PRICE!  12 Volt 400 Amp Hour LIFEP04 Lithium Battery constructed using 3.2V LIFEP04 Lithium Cells, 5.12kWh, 12.8V Actual Voltage, 14.6 Max Voltage Safe for use in parallel for higher capacity systems, Each battery has a true 400 Amp Hour Capacity at 12.8V, 200A Continuous Discharge (each battery), Each 400Ah battery has its own Smart Battery Management System (Smart BMS) with PC Connectivity and temperature protection that physically stops charge / discharge when temperatures are our of acceptable range, (1) communication cable and (1) red + (1) black connection cable (3 cables total) is included with each battery, Weight is approximately 98 lbs each depending on final options, Black or White Standard Colors, Each battery's metal case dimensions are 520mm (L) x 285mm (W) x 240mm (H) mm,  Imported
ONE AT THIS PROMO PRICE! 
Click Here To Buy Matching Batteries!
---
---
BATTERY FEATURES
Low Temp and High Temp Shutdown Protection
SMART BMS with Communication via RS485
Safe to Connect in Parallel
Rugged Front Mount Screw in Terminals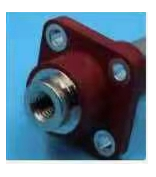 ---
BATTERY MANAGEMENT SYSTEM
Each battery comes with a state of the art Battery Management system, This BMS Protects from Over-Charging, Over-Discharging, Overload, Short-Circuit, General Overload and Low/High Temperature Protection.
Battery capacity
Battery Voltage
Battery current( Amps)
Battery State of Charge( SOC)
Battery state of Health( SOH)
Battery Status
Individual Cell Voltage
Battery Temperature
Battery Cycles
CUSTOMIZE YOUR BATTERY FOR YOUR APPLICATION
-Choose Discharge Current and Charge Current
-Custom Case Available for Any Size or Application
-Custom Terminal and Cable Upgrades
BENEFITS OF LITHIUM
Lithium batteries offer stable performance with superior life cycles when compared to Lead Acid, AGM or Gel batteries, Lithium batteries are only 3 times the cost of AGM batteries but offer nearly 10 times the life cycles and require zero maintenance. Specialized Power System Batteries are the Best LIFEP04 Lithium Batteries in the world at the lowest price possible. Constructed using top quality 3.2V Prizmatic Lithium Cells. All of our batteries are guaranteed to be constructed with superior quality.
---
---
This Battery is Compatible with 24 Volt Inverters, such as:
Outback FXR2524A, Outback FXR2024E, Outback VFXR3524A, Outback VFXR3024E, Outback FX2524MT, Outback FX2024EMT, Outback VVFX3524M, Outback VFX3024EM, Outback OBX-IC2024S, Outback OBXG-IC2524P, Outback OBX-IC3524P, Outback OBX-IC2024P, Magnum 24NP36, Magnum 24NP24, Magnum MSH4024M, Magnum MS4124PE, Magnum MS4024, Magnum MS4024-G, Magnum MS4024-U, Magnum MS2024, Magnum MM1324E, Schneider SW 524 120/240 – 865-2524, Victron EasySolar 24/1600/40, Victron Eco Multi 24/3000/70, Victron Quattro 24/5000/120, Victron MultiPlus Inverter/Charger 24/500/10, Victron MultiPlus Inverter/Charger 24/800/16, Victron MultiPlus Inverter/Charger 24/1200/25, Victron MultiPlus Inverter/Charger 24/1600/40, Victron MultiPlus Inverter/Charger 24/2000/50, Victron MultiPlus Inverter/Charger 24/3000/70
Additional information
| | |
| --- | --- |
| Weight | 94 lbs |
| Dimensions | 18 × 15 × 12.5 in |
| Shipping Options | 45 Day Free Shipping, 30 Day Express Shipping |
CLEARANCE! 12 Volt 400 Amp Hour Lithium LIFEP04 Battery
$2,750.00
Add to cart